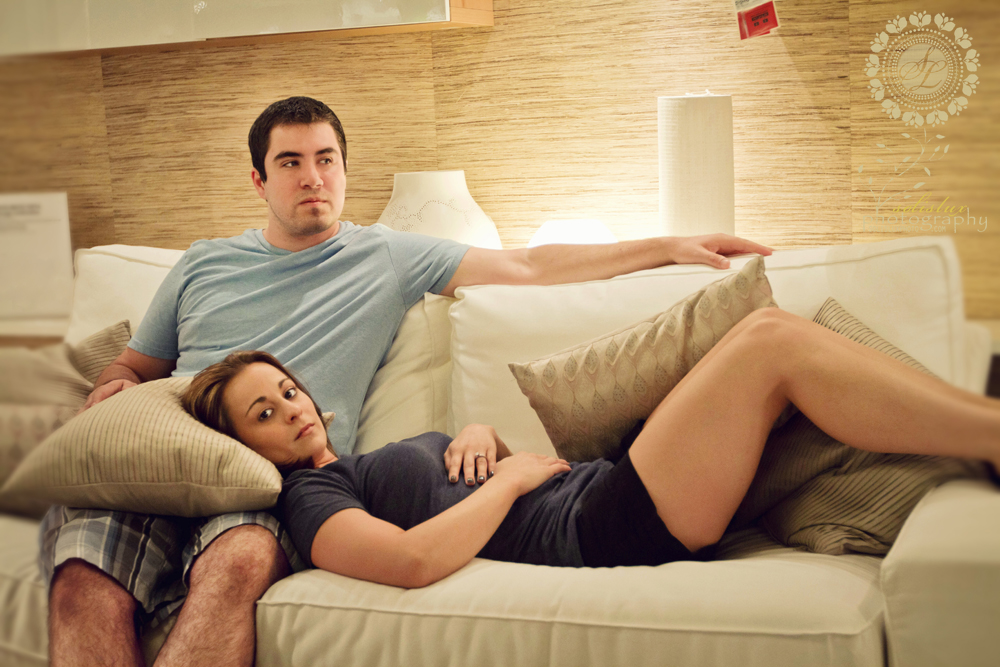 I've found that the key to any beautiful, healthy relationship is in discovering how to immerse yourselves in the grey area; that middle expanse where compromise is given respectively and with gusto. You have to seek the ideal balance between your passionate interests and hobbies to help each other unwind and intensify the relationship's bond.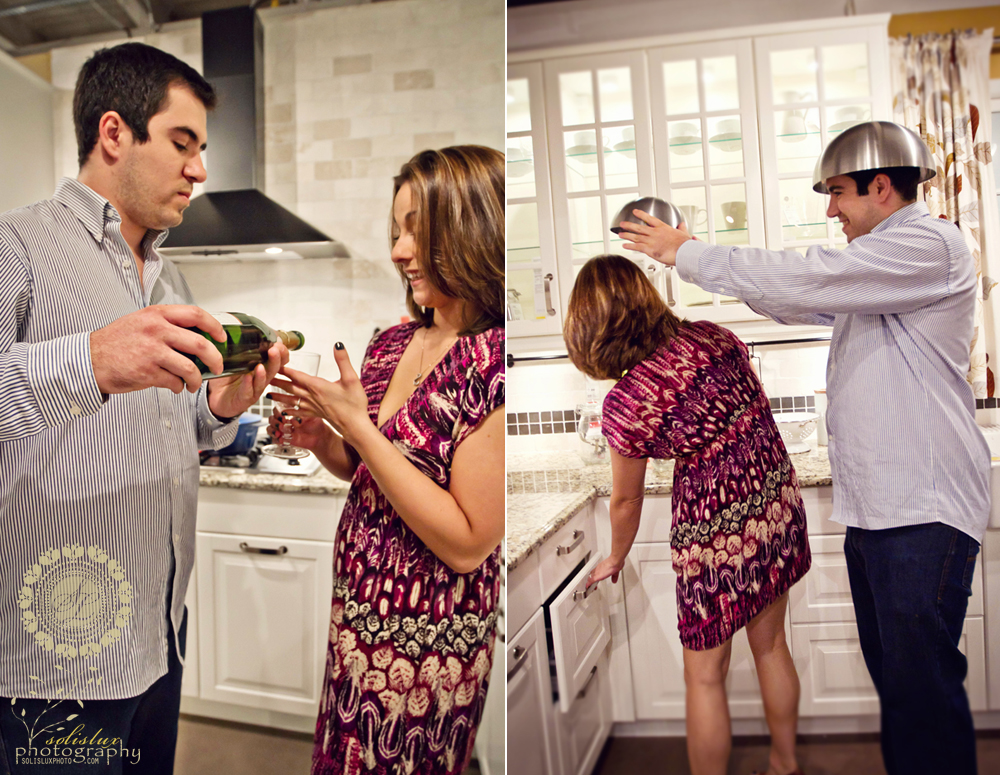 Among the well-versed pages of Matt and my many inherited novels for couples were these clever words that, "every romantic relationship is cyclical". They are characterized by cycles where the downtime is pivotal in shaping the way we learn to nourish each other's souls more deeply. Enjoying one another's company while not exactly doing anything out of the ordinary can be for all, a brilliant way to rejuvenate and reconnect.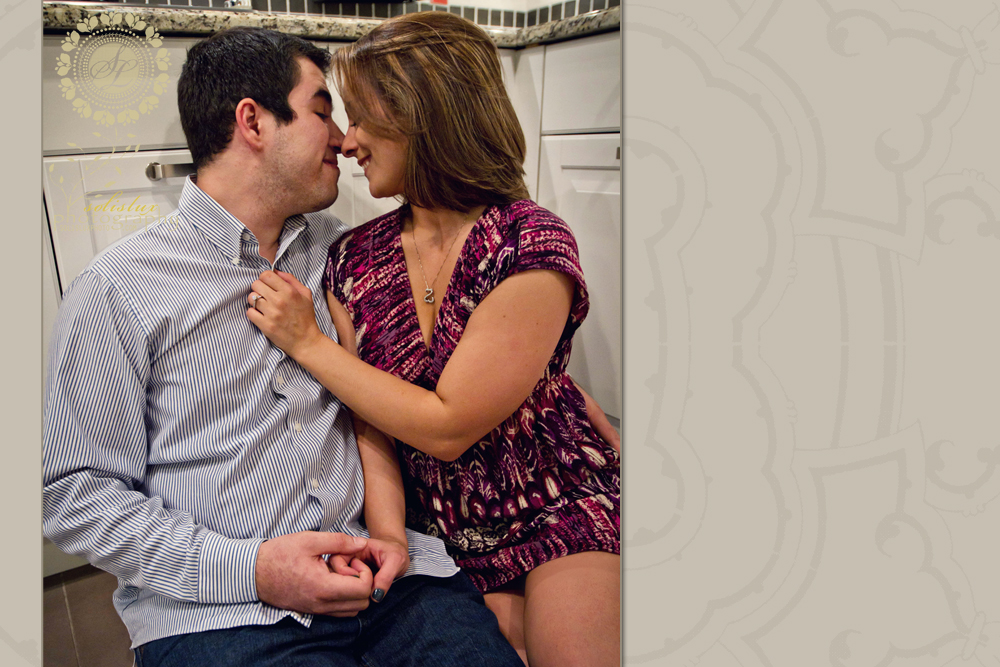 Maria and Gavin are yet another delightfully thriving couple, sweetly in love with not only each other but their ever pleasing and dawdling downtime. They've become accustomed to fondly nurturing those times of escape from the commotion of their separate daily lives to greet in their cozy nooks and embrace. It's the little things; tender quiet together moments where lounging, snuggling and flirting run rampant.
It's their grey area.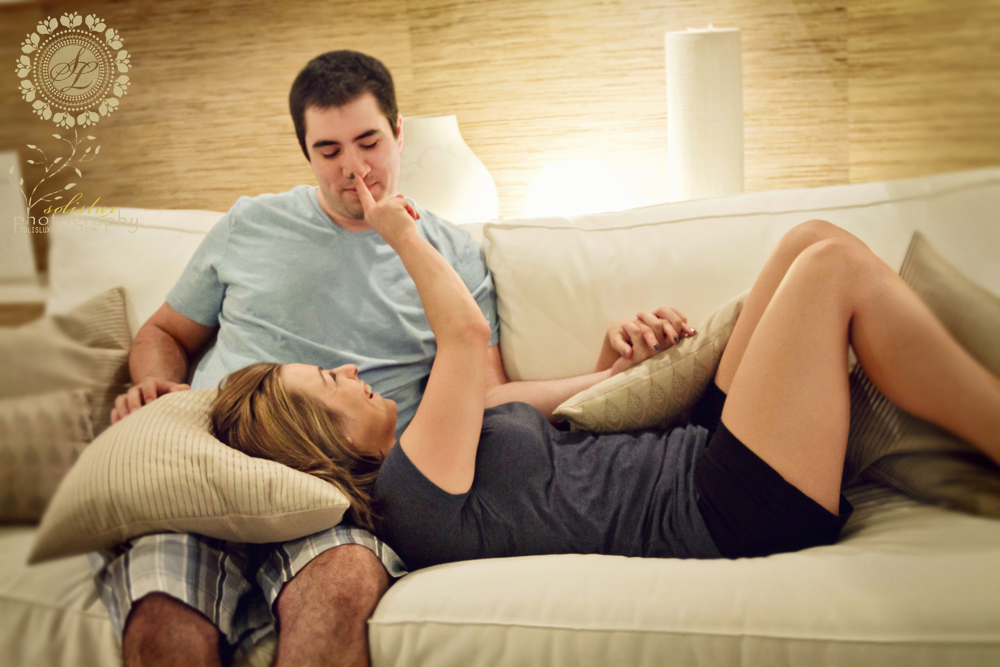 Ashley and I find it vital to distinguish couples' quirks and whims. Being that the most important aspect of our work is to deliver a genuine moment which exposes those real-life luxuries in analogous settings, much like where they transpire away from any prying camera lenses.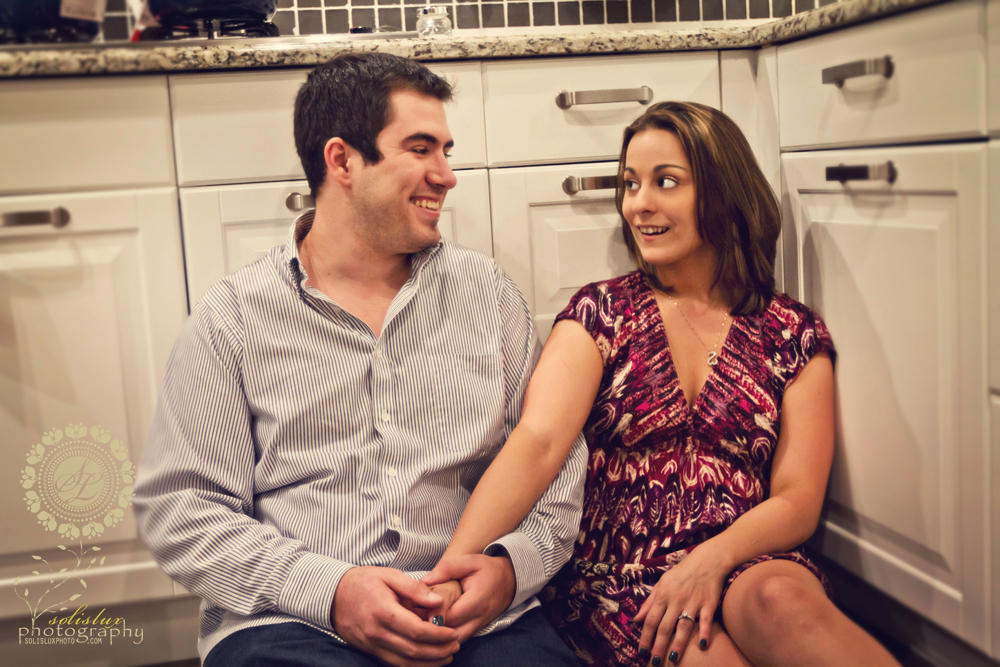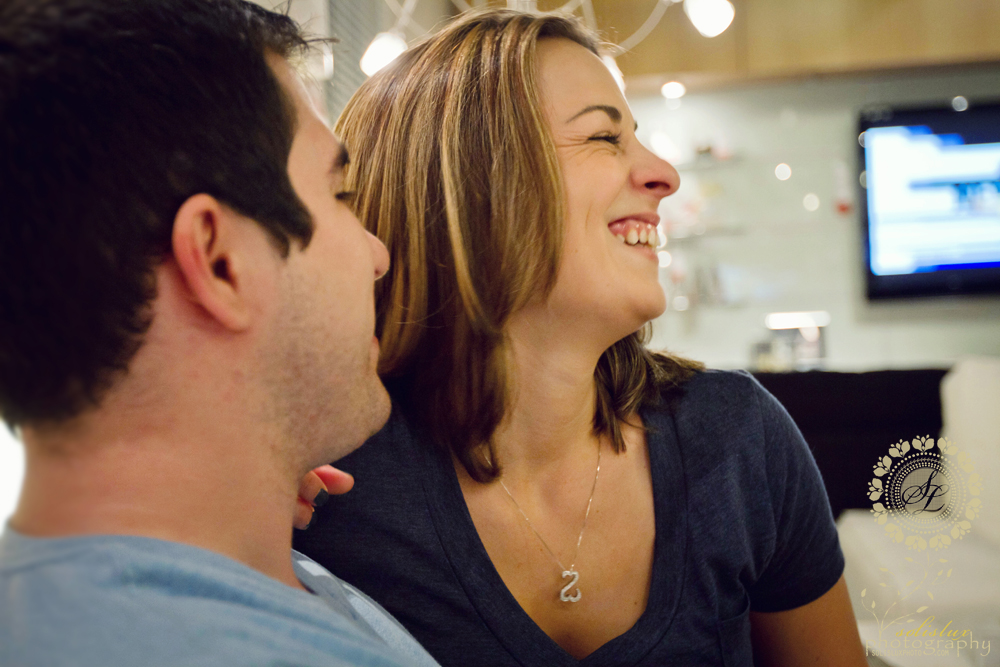 My creative mind spun with entertaining ideas of a finely designed and furnished abode unlike their own but still much like their ideal session location. The issue therein lied in creating a controlled environment where spilling rays of sunshine bathed Maria and Gavin plus their surroundings, evenly. Indoor home shoots though fun and exclusive can often be difficult to photograph with attempting to maneuver the [most-often] limited natural light into all of the right angles.
When confronted by the notion of limited organic light, why not nix the idea all together and challenge yourself with available ambient illumination?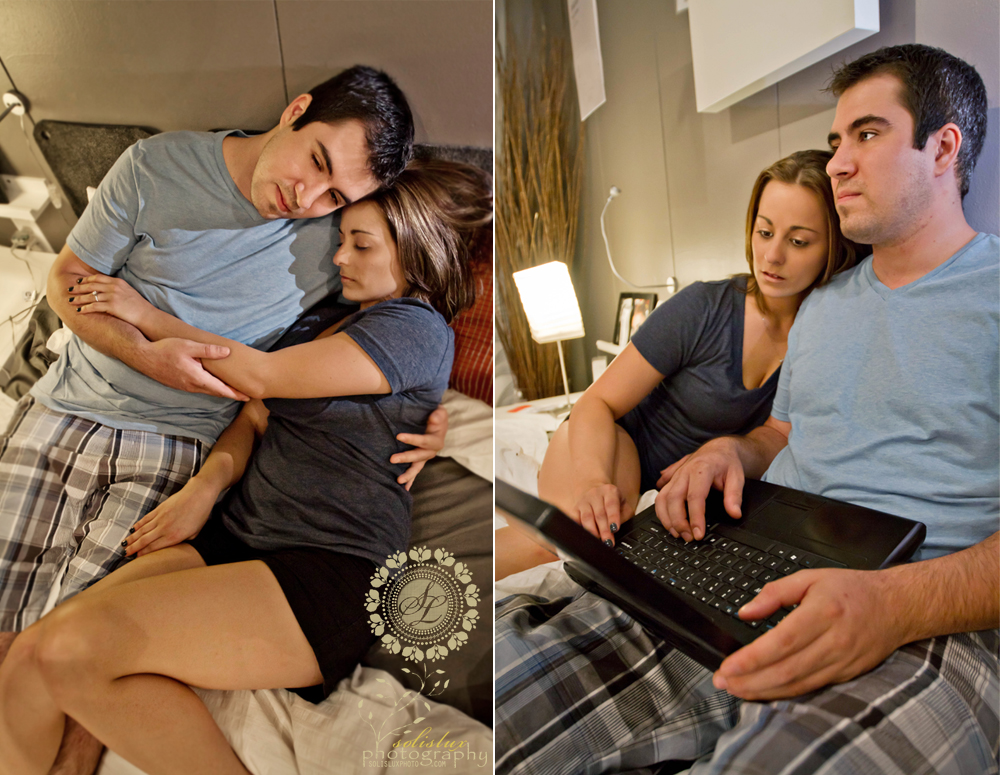 The results of my brainchild were warm and inviting, engaging and intimate photographs while not to mention that I was well beyond the realm of permissible workplace fun. 😀 Everything about the IKEA vision was chaotic and uncontrolled. Still these cheeky lovebirds sunk into the coziest of bedspreads, boldly kicked off their worn footwear and kissed most matter-of-factly like couples are inclined to do, without the slightest care for the hordes of shoppers.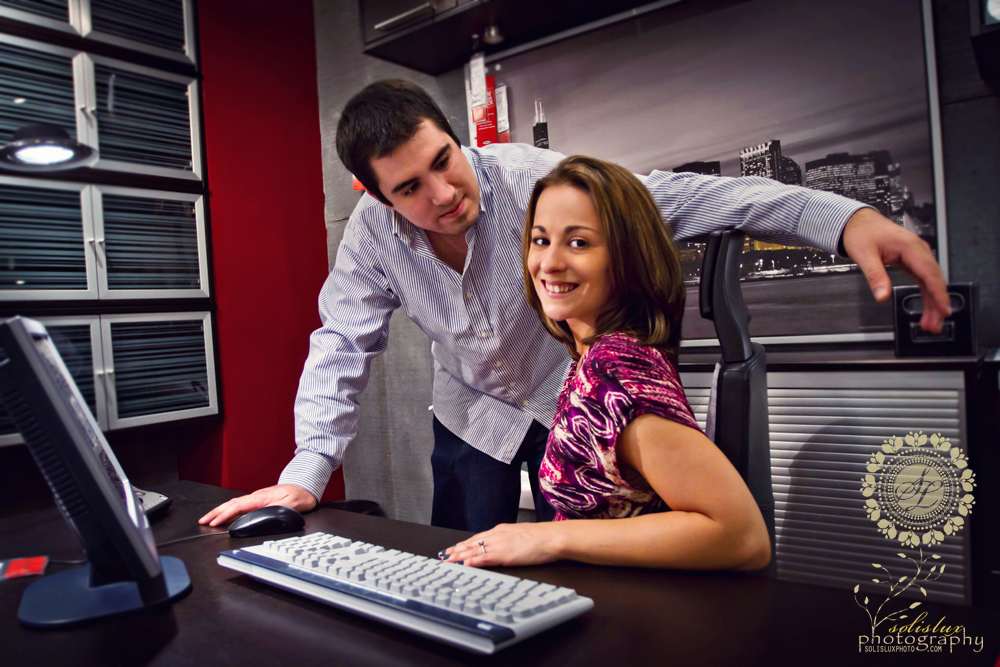 Thank you, Gavin and Maria in meeting the challenge so eagerly and turning a blind eye to those gawking consumers while you savored your downtime. Many congrats on the engagement as well as the sincerest well-wishes for a lovely wedding day!
For even more images of Gavin and Maria make sure to visit their Facebook album.