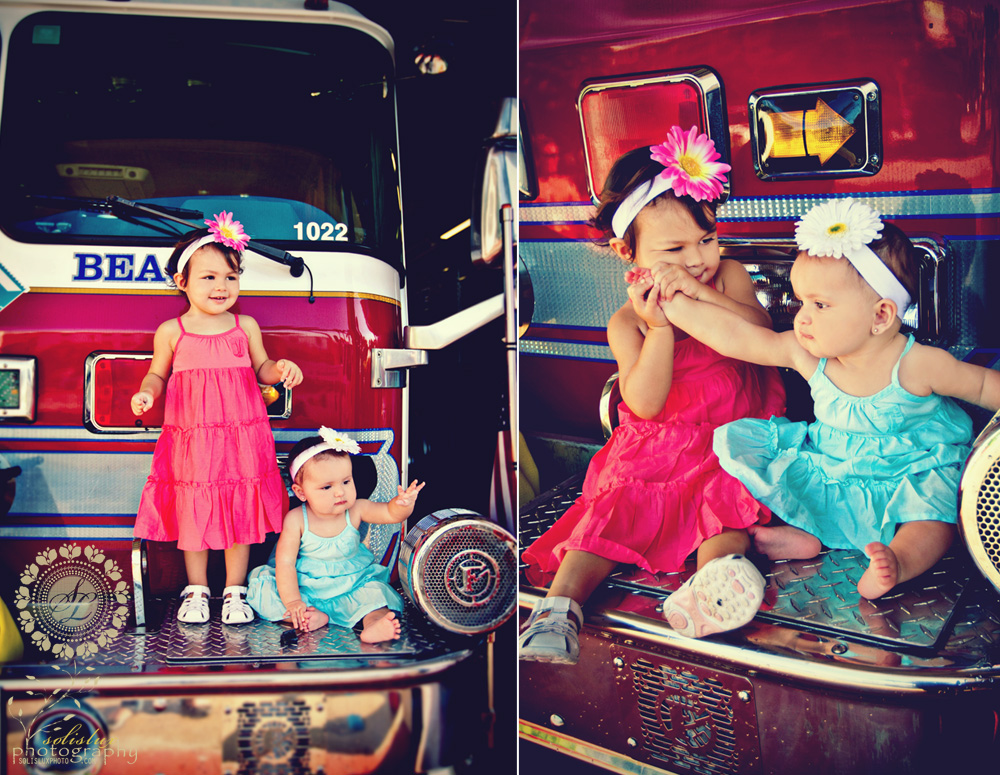 There is this magnificent fascination shared by many that causes their hearts to patter when spotting striking red fire engines, chiseled firemen or animated fire stations for that matter. Mine began in primary school which once offered the benefits of fire safety week bundled with chiefs, trucks and unanimous choruses from my gaggle of young classmates as we repeated methodically, "stop, drop and roll."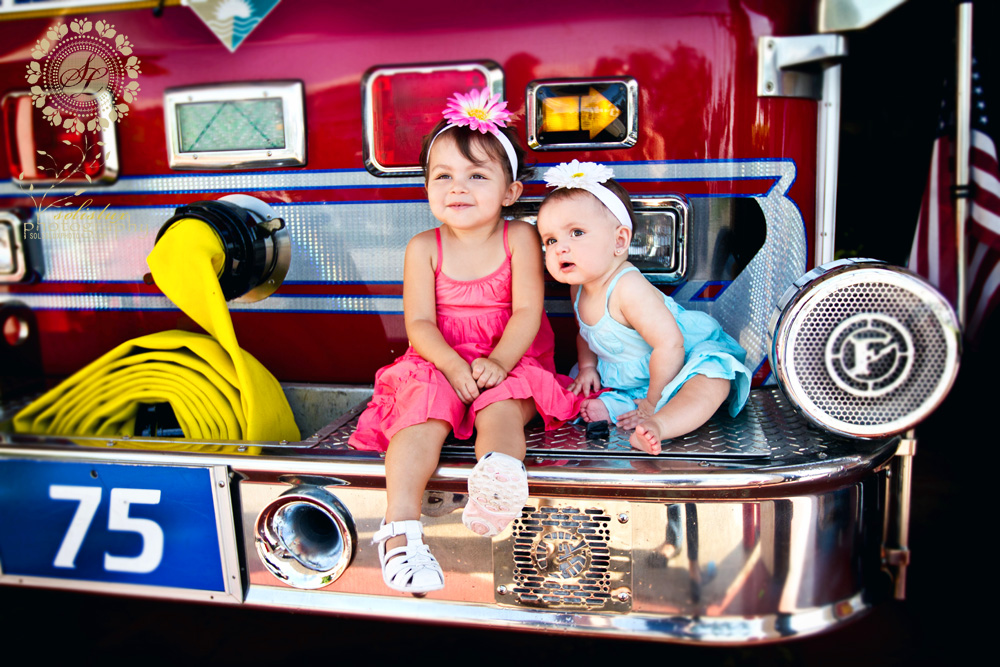 My memory recalls the visit from a notable chief with his glorious fire truck that blared and glowed with amazing sirens and lights. If you leisurely scanned the throng of children you would clearly see that same enchantment they experience when observing glistening Christmas lights, it was pure captivation. Of course there was the excitement in putting our knowledge to paper as we gleefully colored fire prevention pages until the wrappers on our waxy red crayons needed to be peeled way back.
Over the years it was engrained in our growing minds that the significance of fire drills was not that we got to interrupt an exam and fill our school parking lot with idle chatter, but of the prudency in cautious evacuation. Still with all of my fire safety knowledge delicately packed away I never had the opportunity to visit a local station, much less to shoot in one!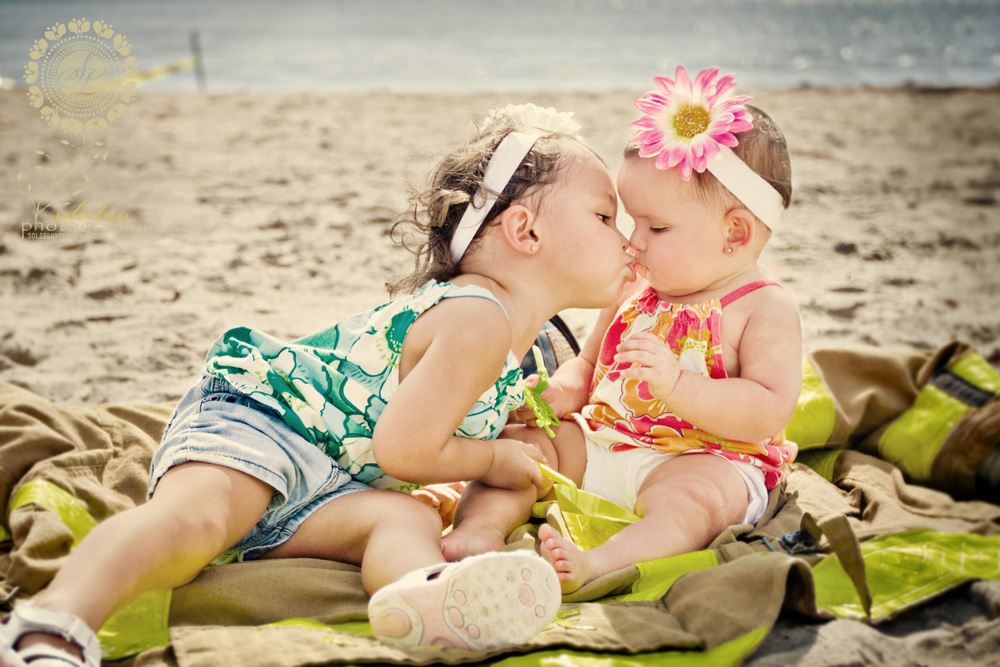 These lucky, darling babes have one very important daddy who knows all too well the magnitude of fire prevention and safety. Every day he and his team risk their lives to protect us; a true hero in our eyes. With pure jubilation it had been my privilege to shoot Courtney and Aubrey's sister session at the fire station just a skip over the curb off of Deerfield Beach. And in a fleeting moment my vision of a stunning red backdrop to these tiny tikes' shoot became a reality.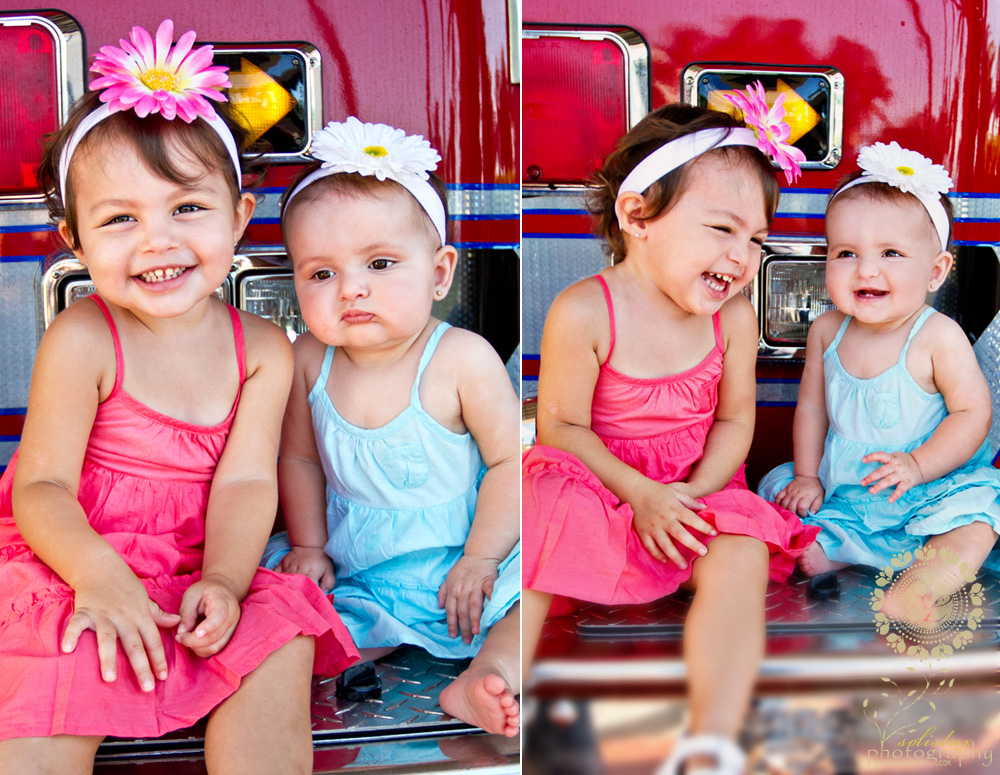 Of course Mom came with her preconceived notions that Courtney, the older of the two was fresh into her precious twos and not one to cooperate behind the camera. However, what is a photographer if not a magician? My bag of tricks surprised Mom and Dad as they played along with sweet and clever Courtney, who abruptly discontinued her amusement to question their motives, "But Mommy, what are you doooing??"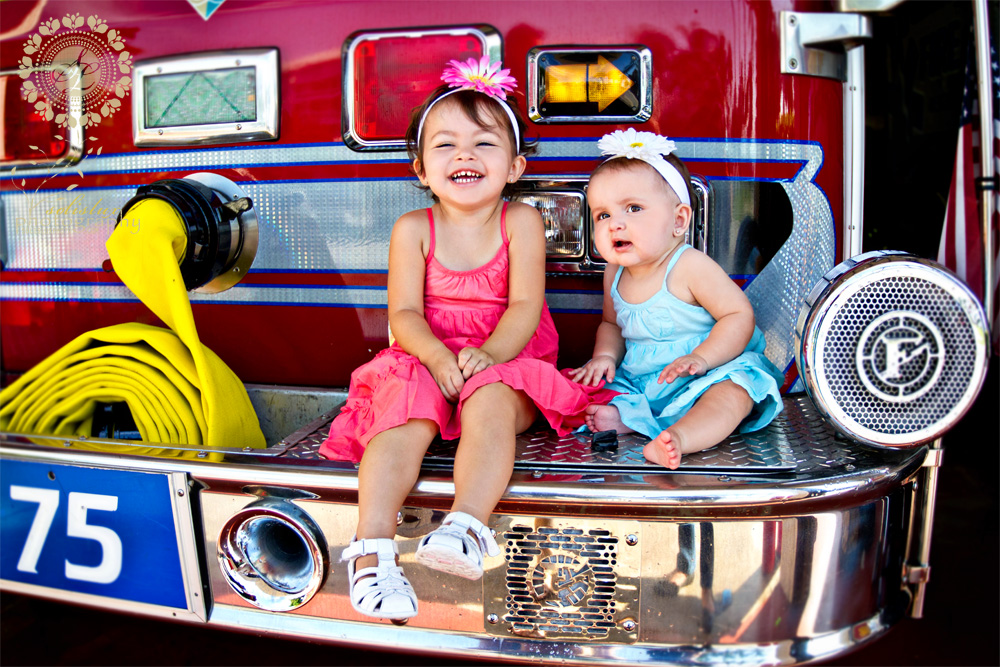 Mom pirouetted and entertained.
Courtney giggled and interrogated.
Dad conversed and peeked.
Yet, there was one collected sweet pea whose unruffled manner reminded me of the joy in photographing not-nearly one year olds. Aubrey, unlike her audacious big sister [whom mom and dad comically insisted was their "son" in disguise] comfortably parked herself and gave in to all photographic demands, willingly. That certainly is the joy in capturing little ones; they are accessible while immobile and charmed quite effortlessly.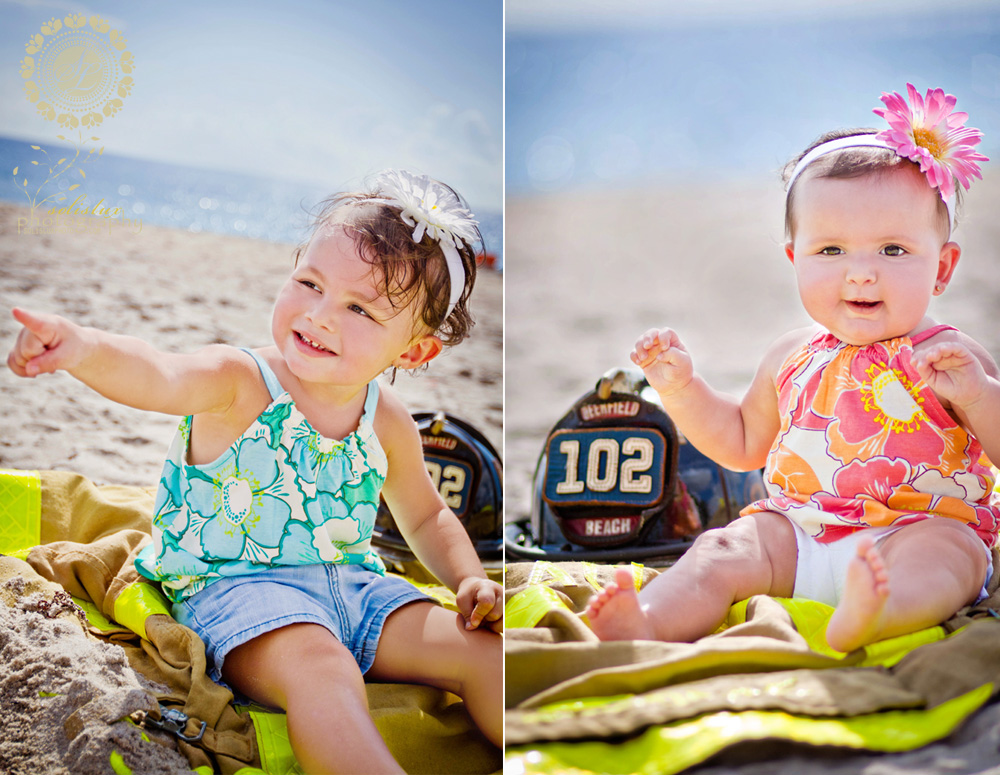 That zealous, little Jacqueline in me had her fascination quenched that morning with not only a visit to the local station but also with an escape to the sandy seaside. Our attempt to keep Courtney diverted from her adamant demands for "home" gave the sisters a moment to run their fingers in those coarse white granules I adore so much. The lazy beach certainly had a way with the girls in that here everyone including sweet Courtney paused and lingered to share a seemingly perfect family moment.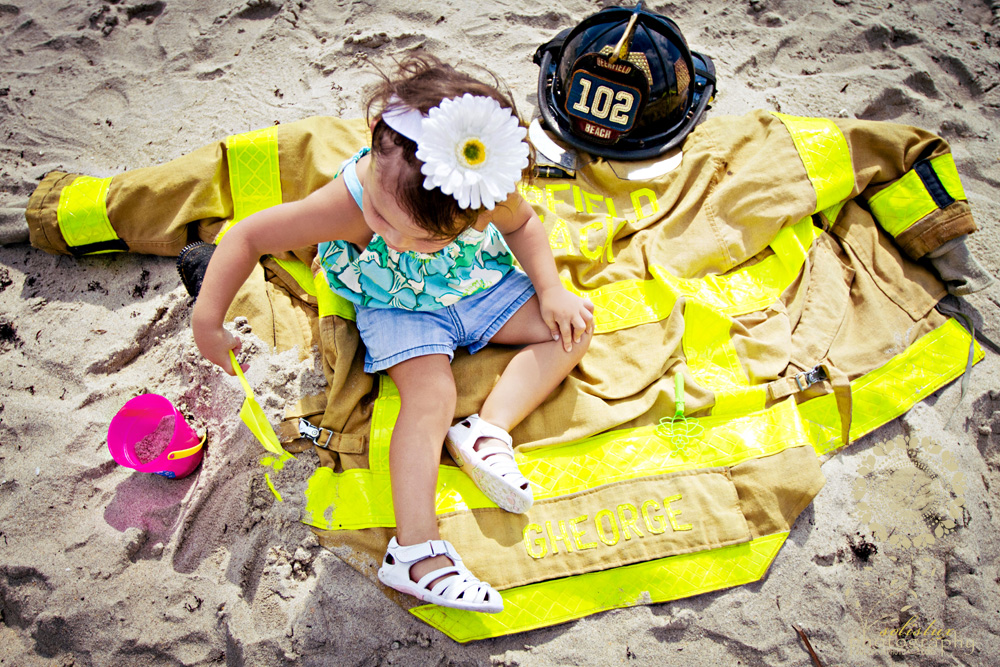 Thank you Dan and Ashley for allowing me to capture this beautiful memory of your little girls and indulging me with a trip to the station!
For even more images of Gavin and Maria make sure to visit their Facebook album.
Comments
comments